Adams on Pennsylvania Frontier from 1681 – 1820
This page is a timeline of people with the surname of Adams and their allied relations during the western expansion of the State of Pennsylvanian from 1720 to 1800. I've mapped out every Adams Land Warrant in the online index from The Bureau of Archives and History – Pennsylvania State Archives. I've tried to note where people are know connections to Families in the Adams Family Group A033 to which this website is dedicated.
The next step would be to overlay other data points like census records or notations in historical literature related to Adams in these areas. I've included references to Benjamin Chambers only because that family was key in the development of Chambersburg where many of our Adams lived in or around and it is a good point of reference. I've also included county maps to make it easier to understand the migration from east to west.
Pennsulvania from 1681 to 1720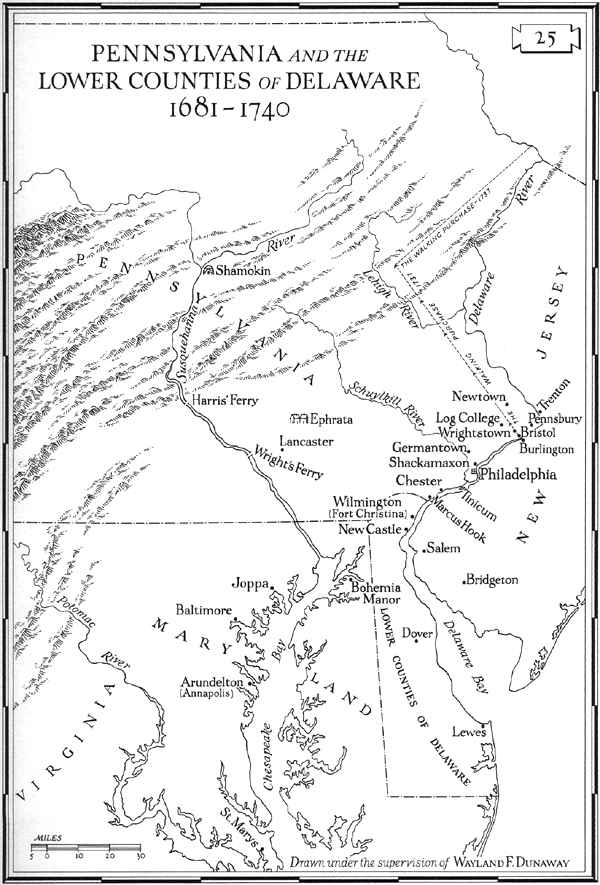 Pennsylvania 1720
Pennsylvania 1730
Pennsylvania 1740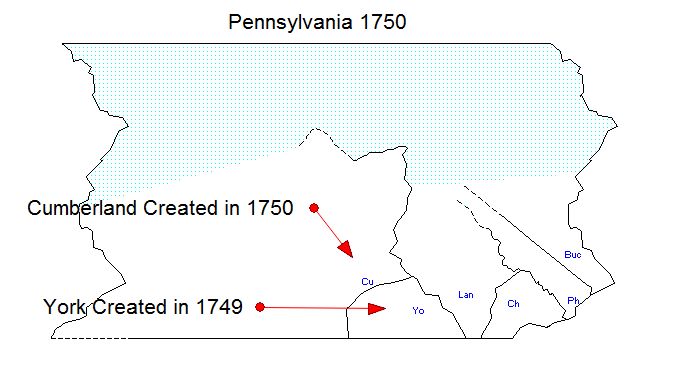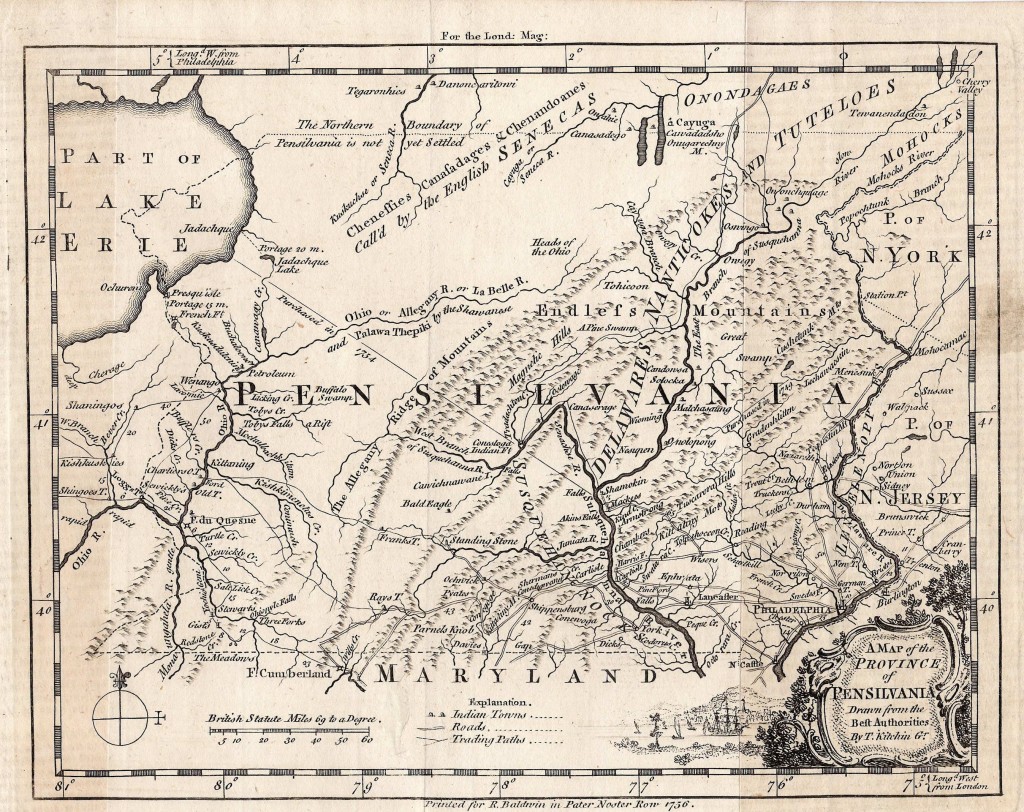 Pennsylvania 1750
Pennsylvania 1760

People seem to really start pouring back in in 1765/66 based on the volume of land warrants I have seen in searching these files – there are a bunch of caruthers and culbertsons – so many I didn't take time to list them below. Some Crockett too (note for ds)

Pennsylvania 1770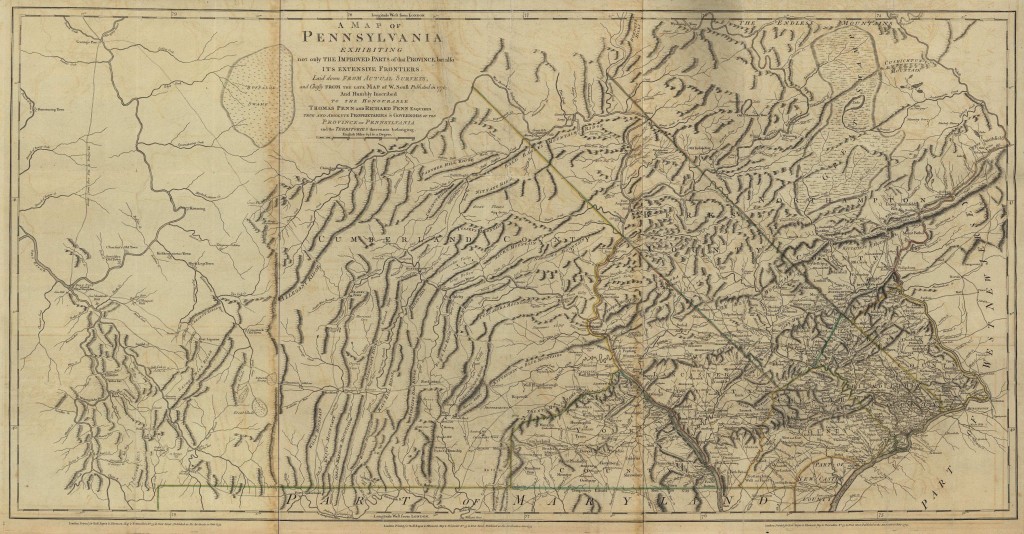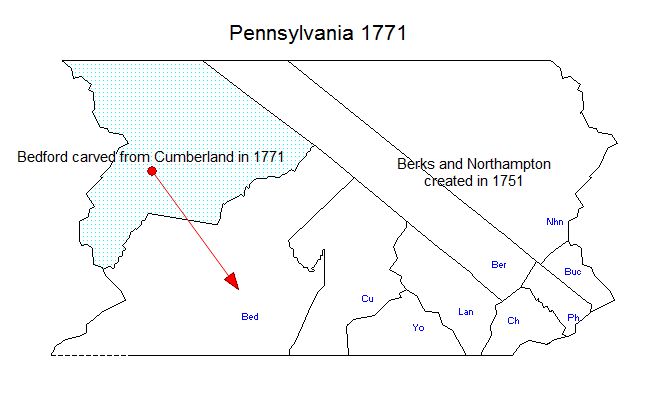 1773 – Westmoreland created from Bedford County and part of PA West Augusta District (WAD) Virginia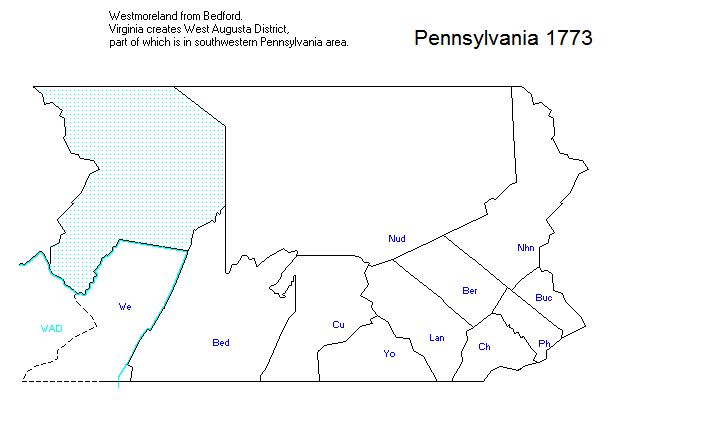 Pennsylvania 1780
1781 – Washington County created from Westmoreland
1783 – Fayette County created from Westmoreland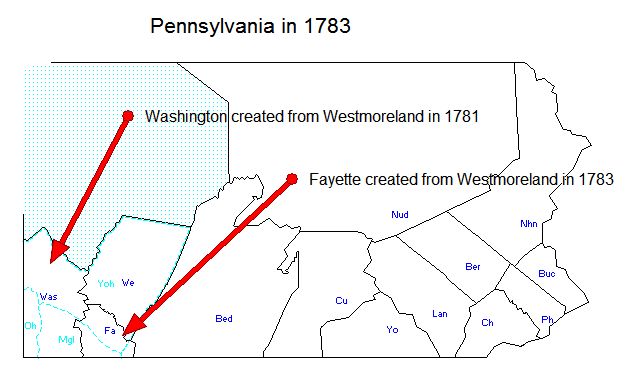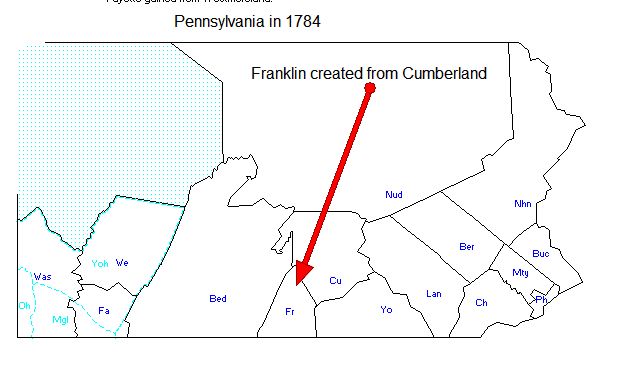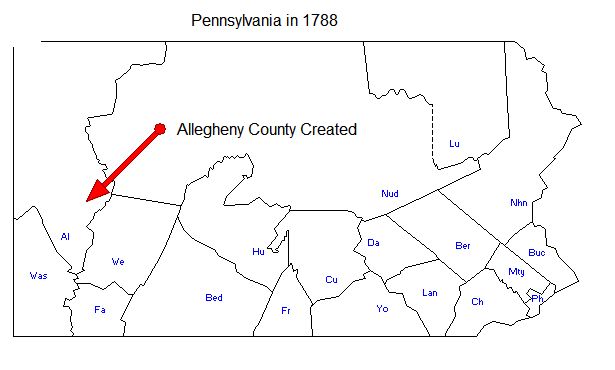 Pennsylvania 1790

(The land issued to Adams in Bedford from 1793-1795 is almost always 400 acres which makes me think this was for Military Service in the Revolutionary War. There are also a BUNCH of Capp people – makes me wonder if A033 isn't related to the Capp instead of a Copp – they are in Cumberland and Lancaster too – a perfect migration path. There are also a ton of Capp in 1794 in Westmoreland)
Pennsylvania 1800